Facts about the property
204,732 Sq. ft.
4.7 acres of privacy
Dead end street
Fully fenced property
Three running concrete fountains
Three fully lit driveways
Zoning OUE-1
Extremely well maintained property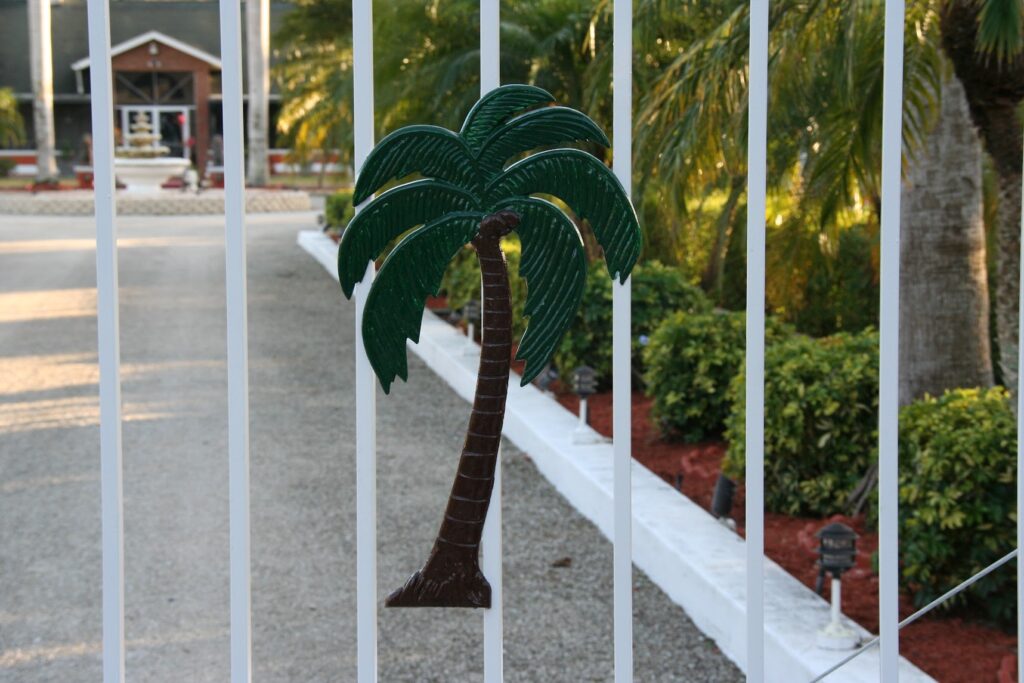 Schedule a visit!
Give us a call at (941)786-2550 to hear more about this luxury property or email us at josbakker1970@icloud.com.
Asking price $1,999,999.00
Lounge room + ½ bath
Connected directly to the quest room, laundry room, and front yard, the lounge room ties the experience for your guests together. Includes skylights, C-VAC connection, 3 wide French sliding doors, high ceiling, and an impressive 912 sq. ft.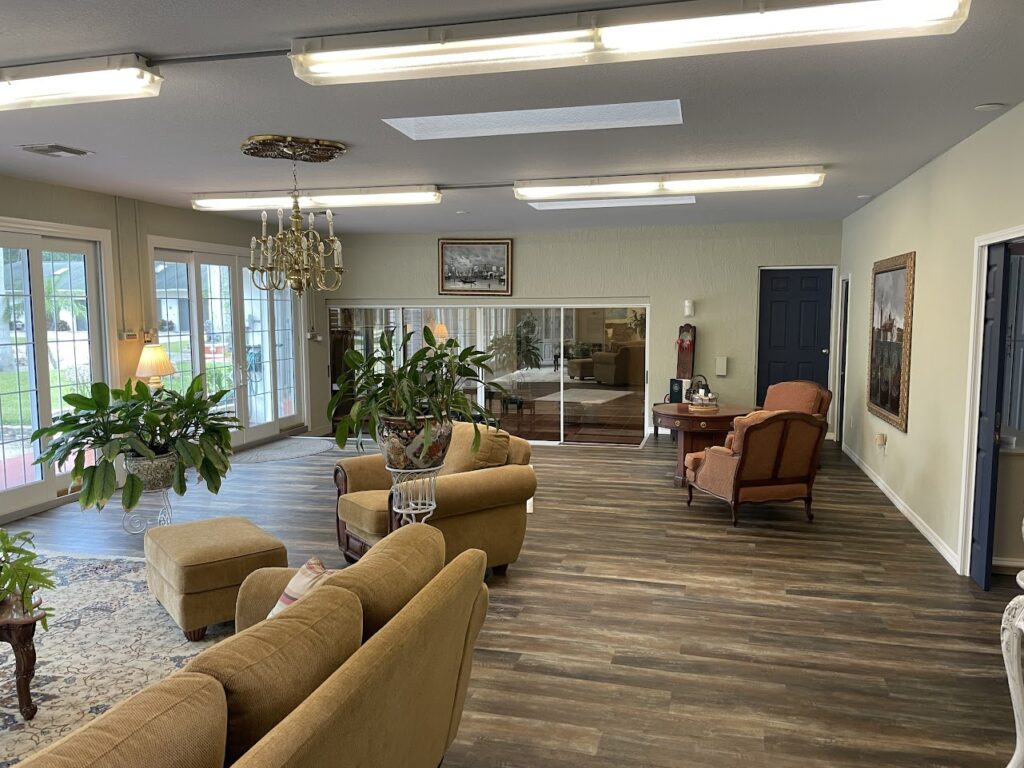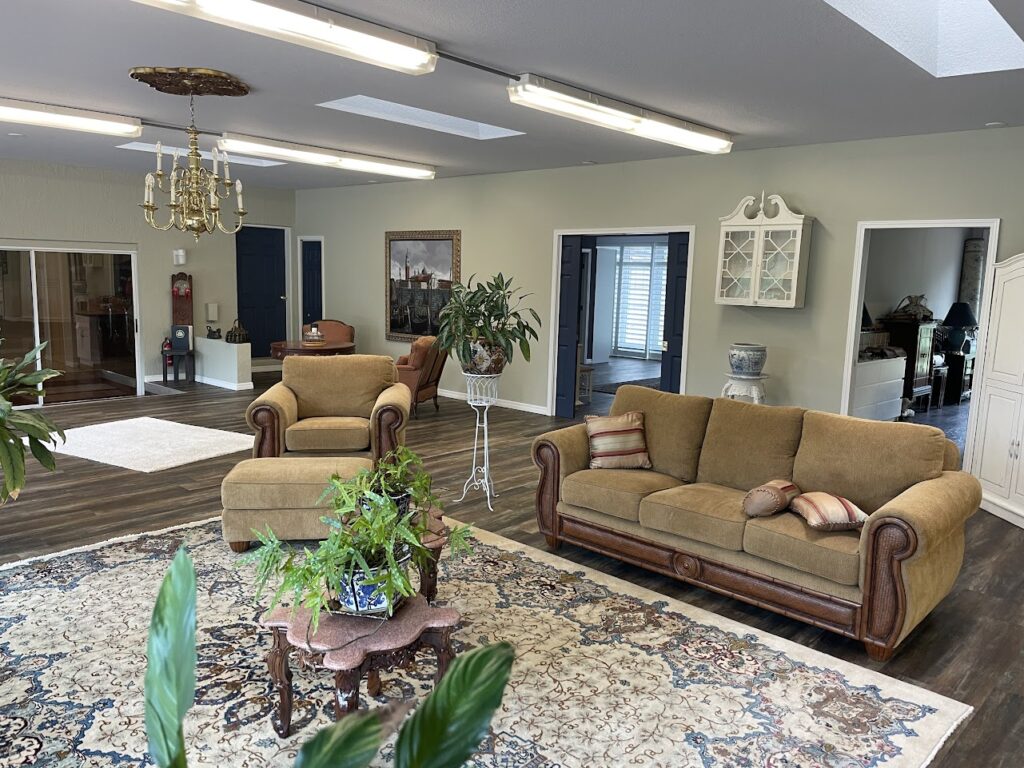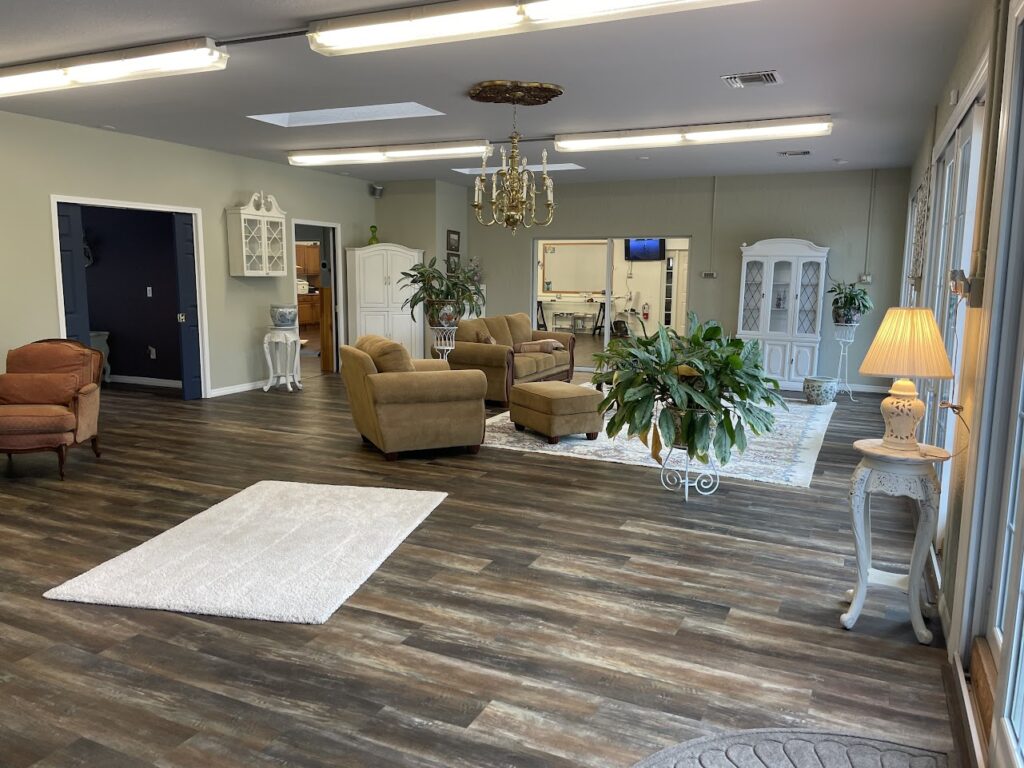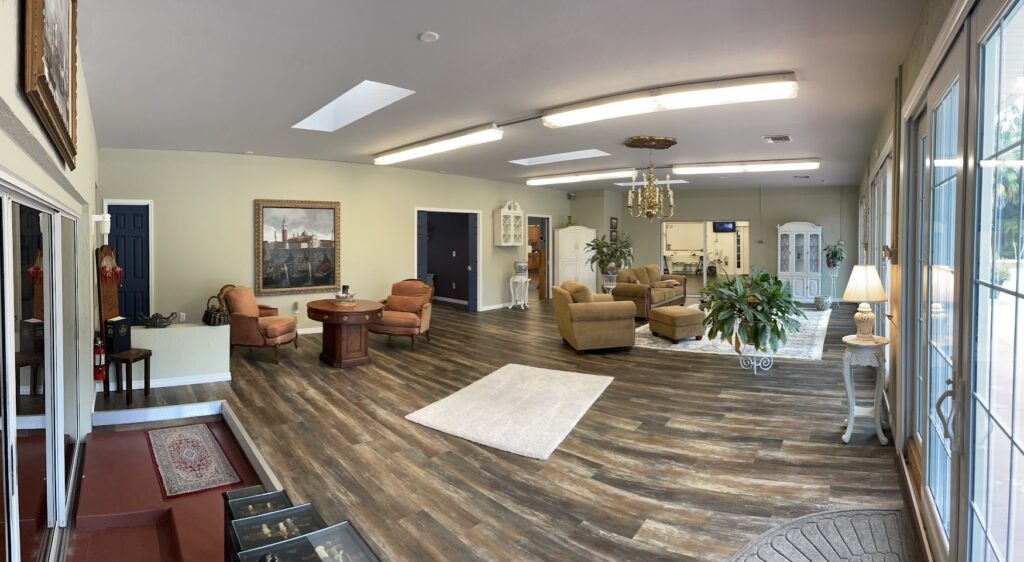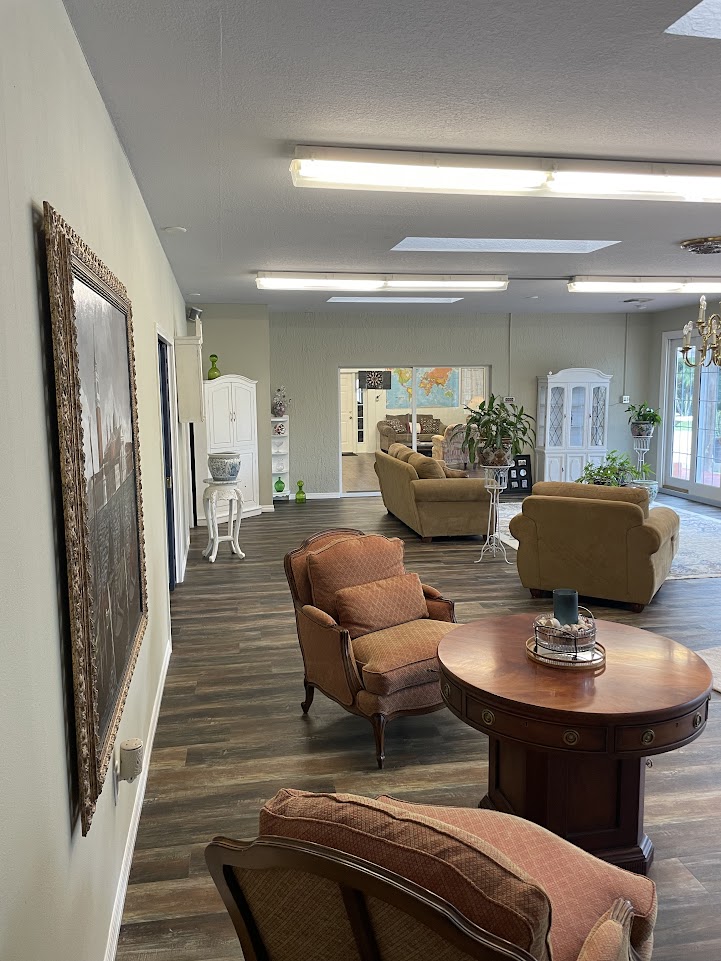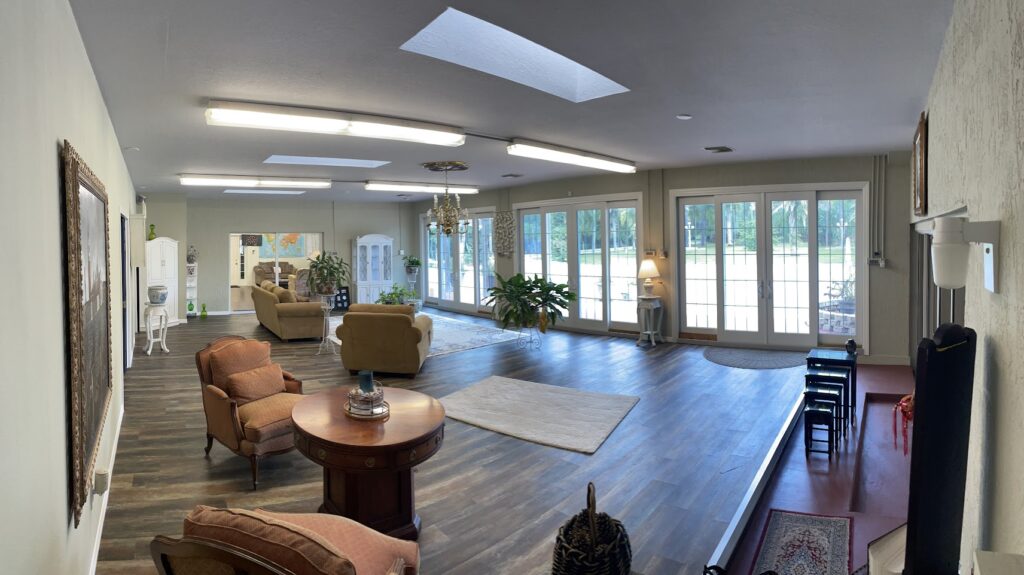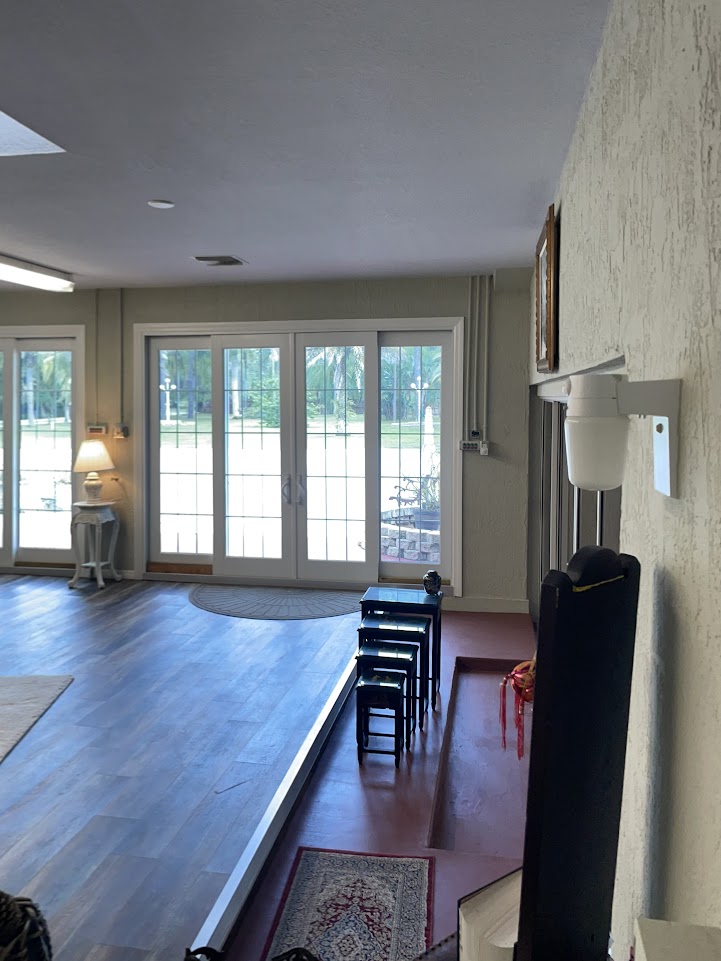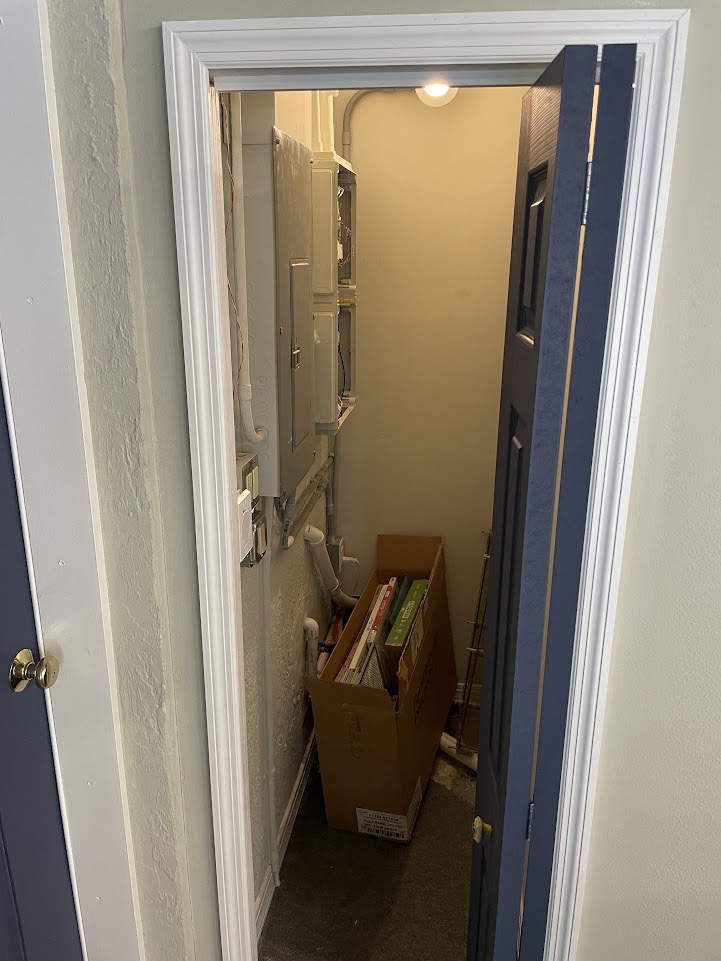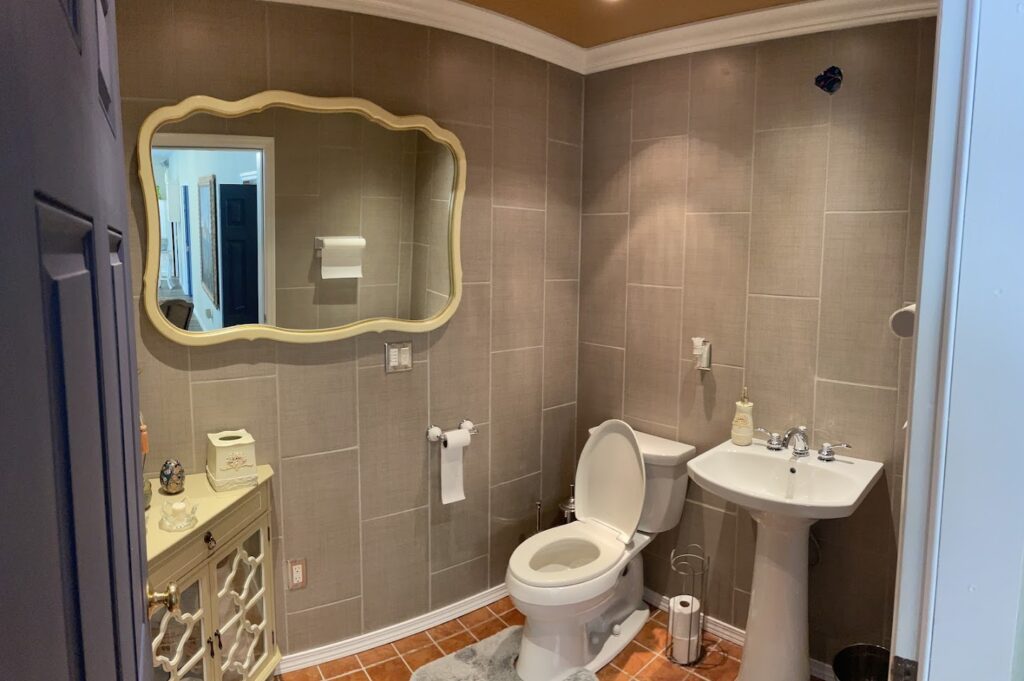 IMPRESSIVE OFFICE SPACE
1000 sq. ft. 23 ft x 45 ft space featuring hardwood flooring, skylights, independent air conditioning from 2022. 70+ 110V outlets, glass sliding doors, multiple entrances, C-VAC connection.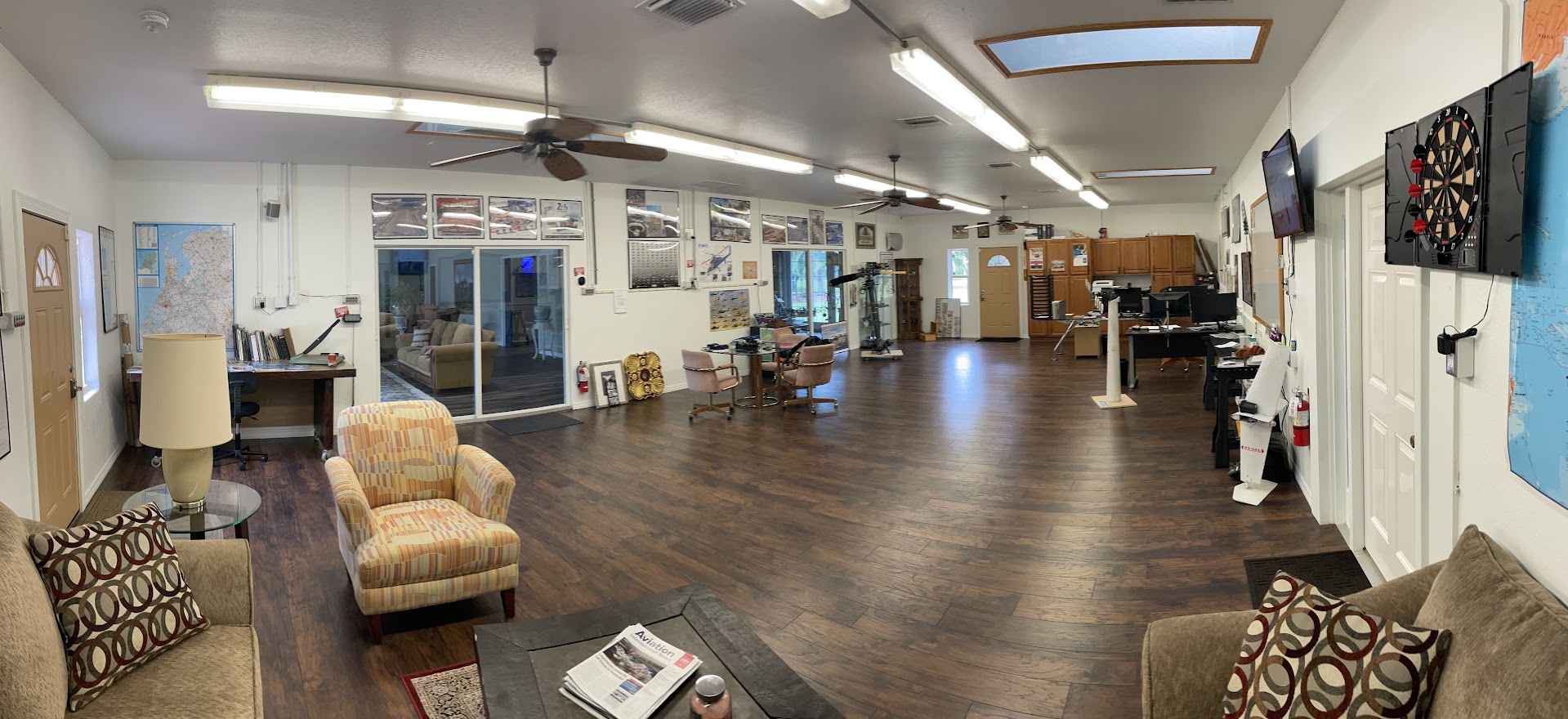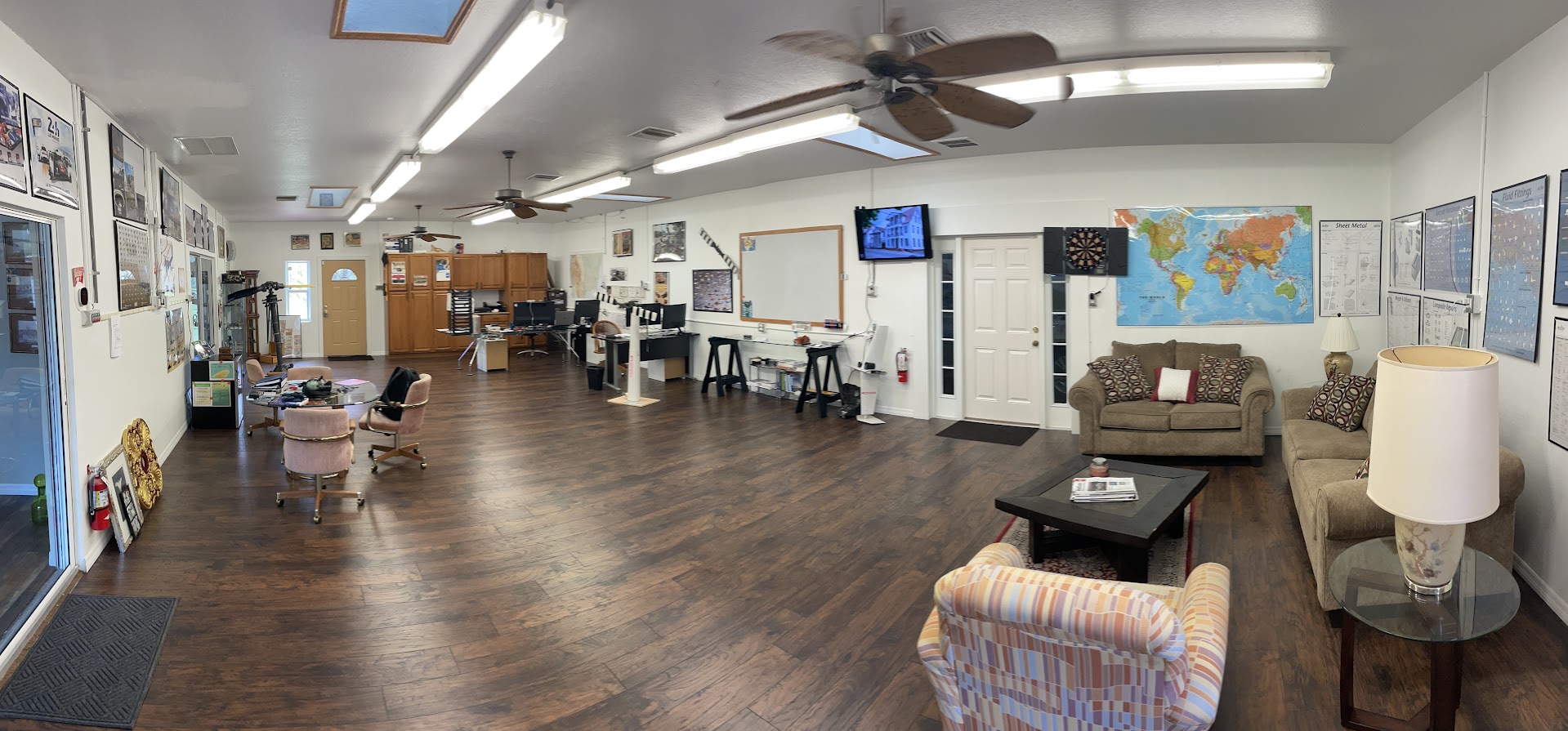 Nearby points of interest by car
Manasota Key Beach – 8 minutes or 17 minutes by bicycle
Walmart – 8 minutes
Public boar ramp – 9 minutes
Home Depot – 10 minutes
Venice airport – 16 minutes
Downtown Venice – 18 minutes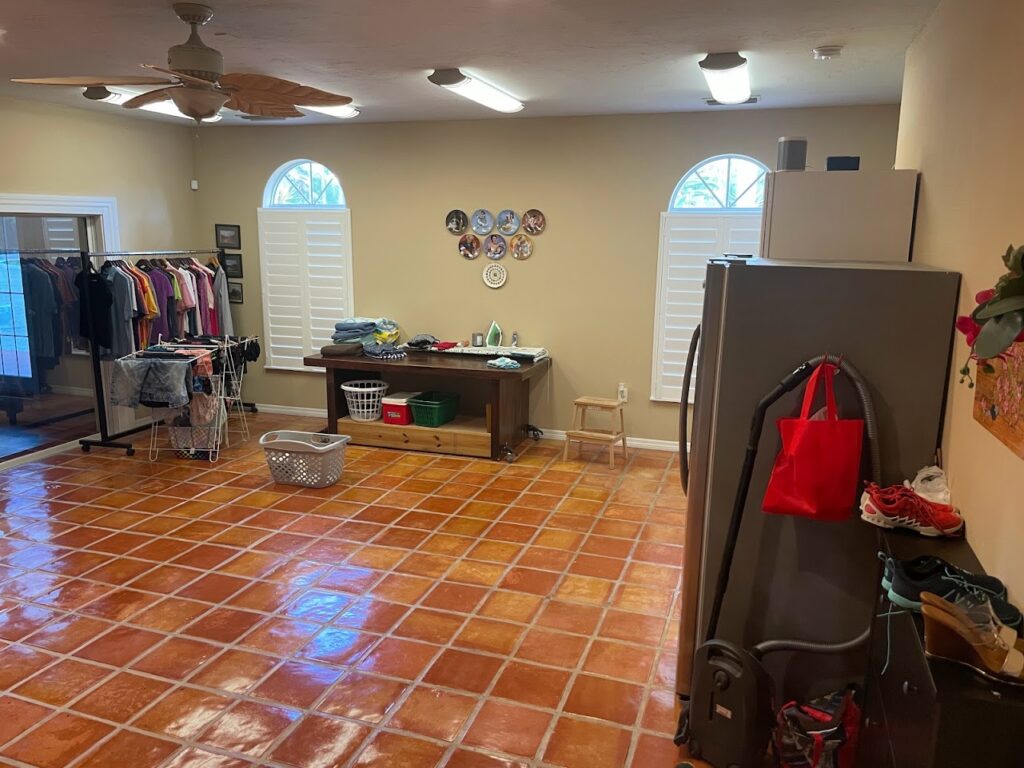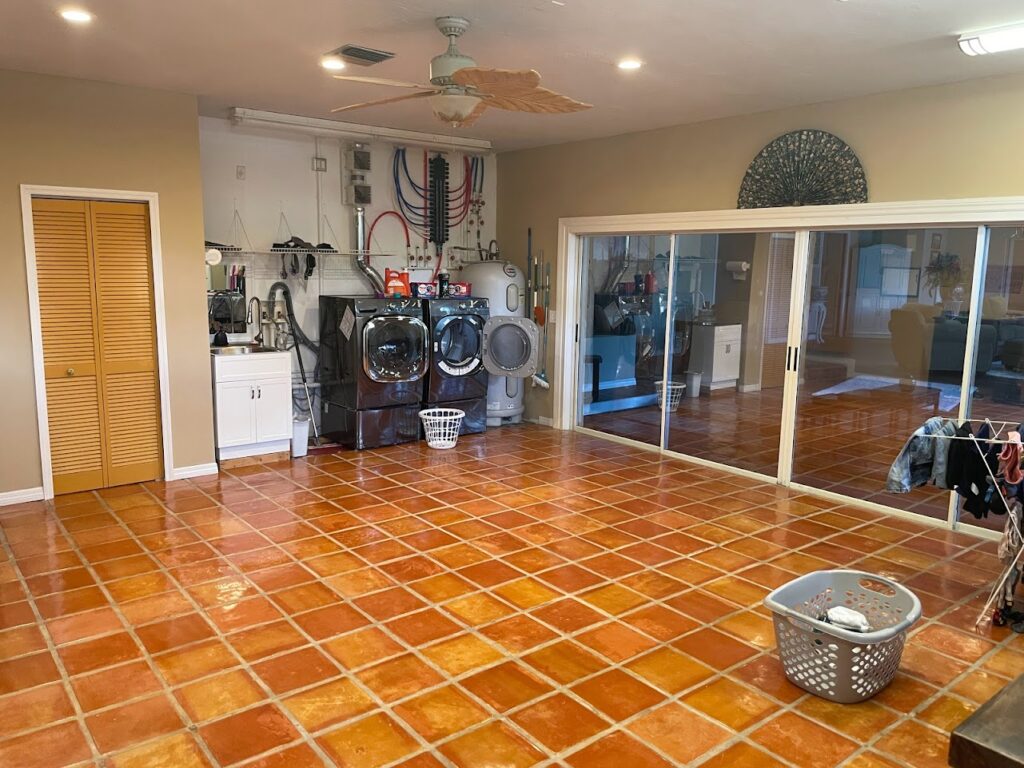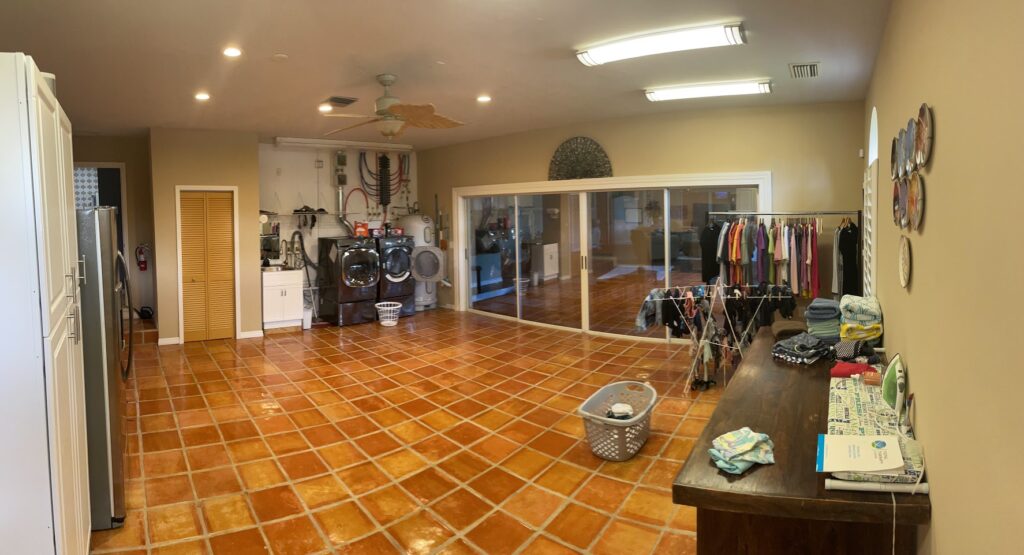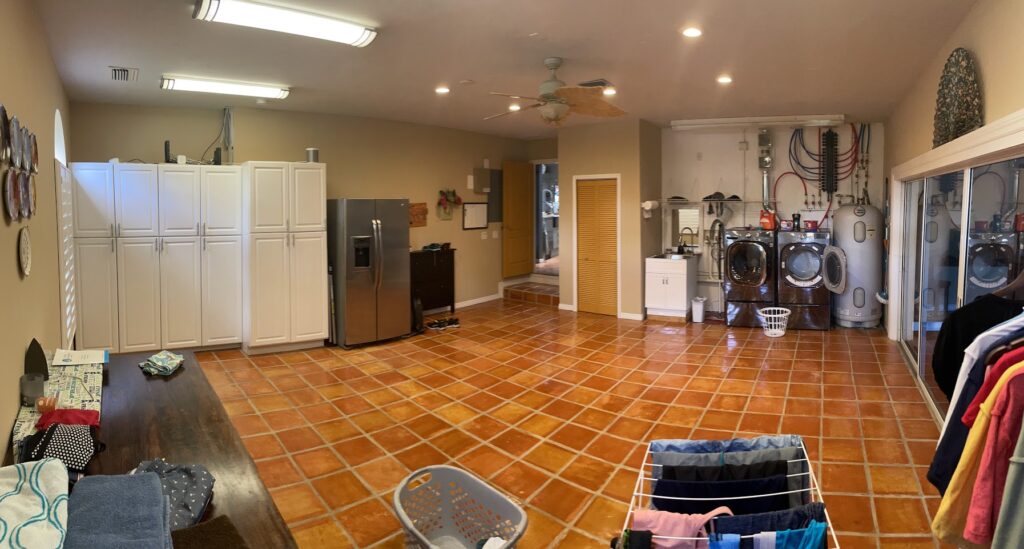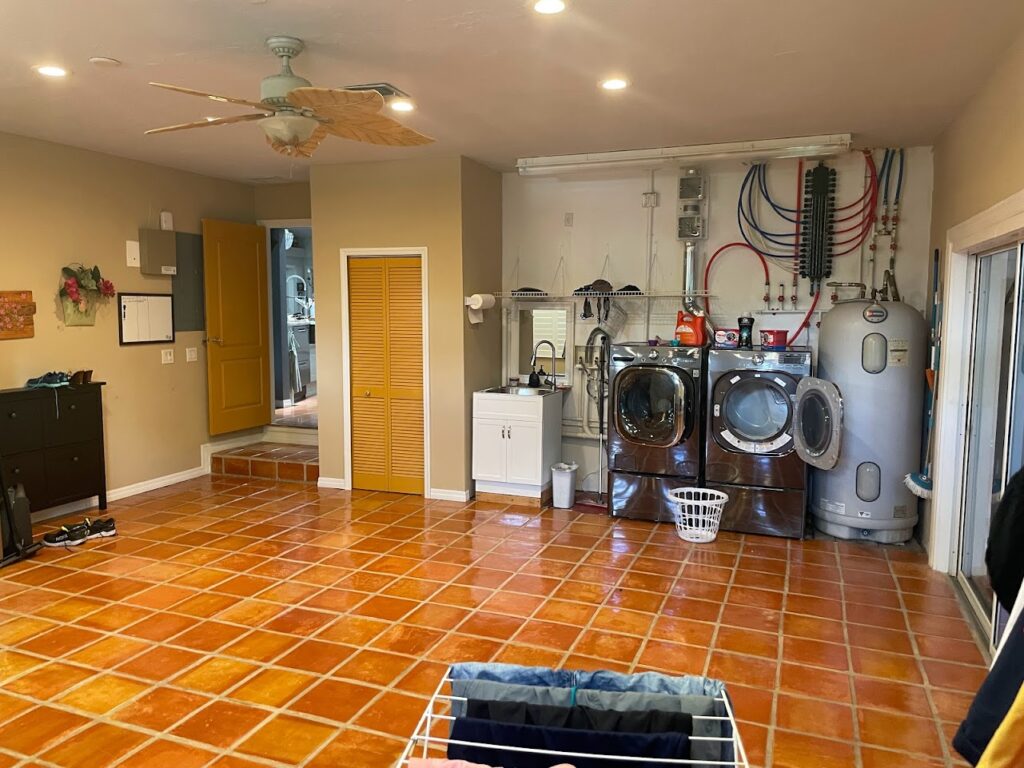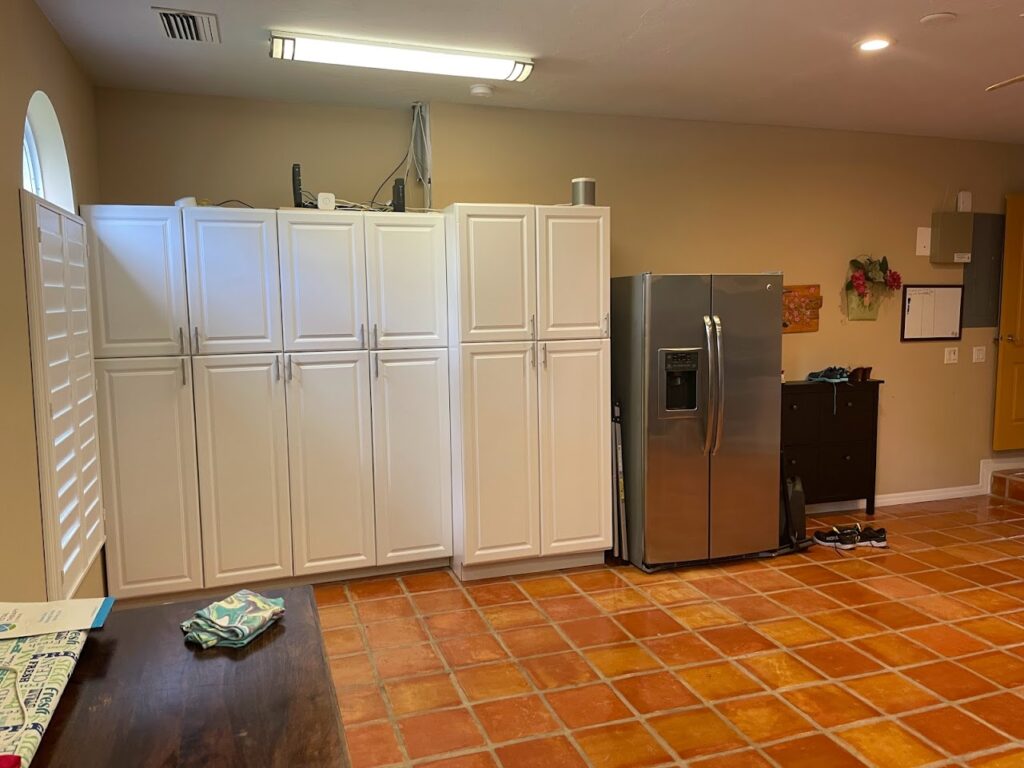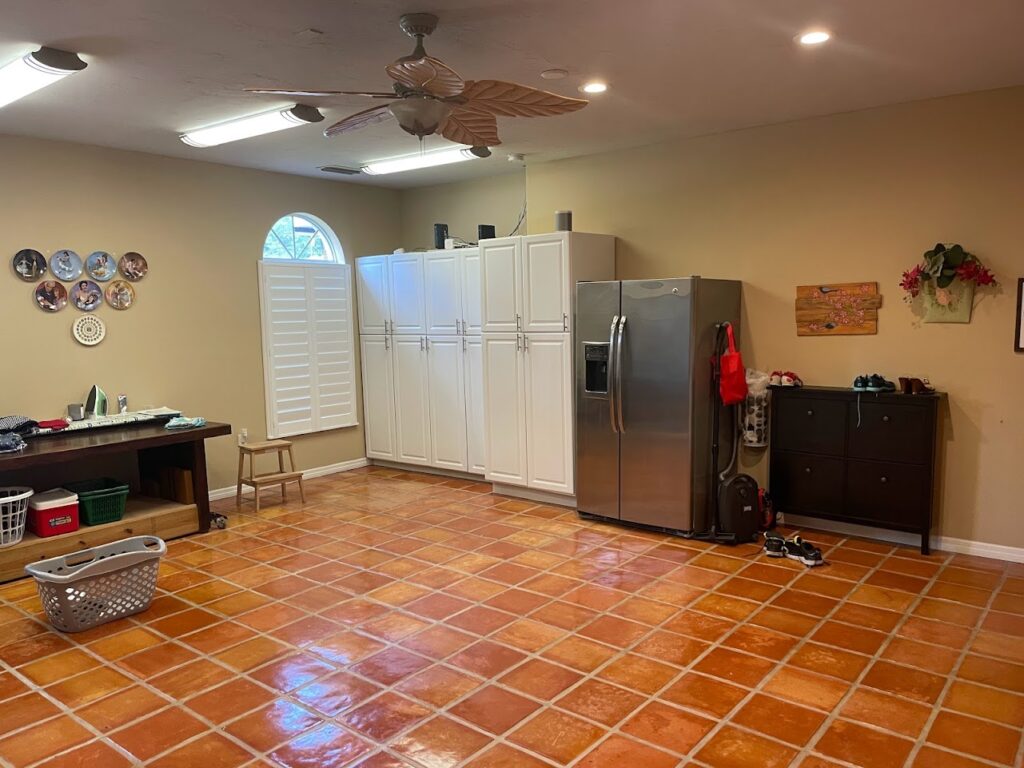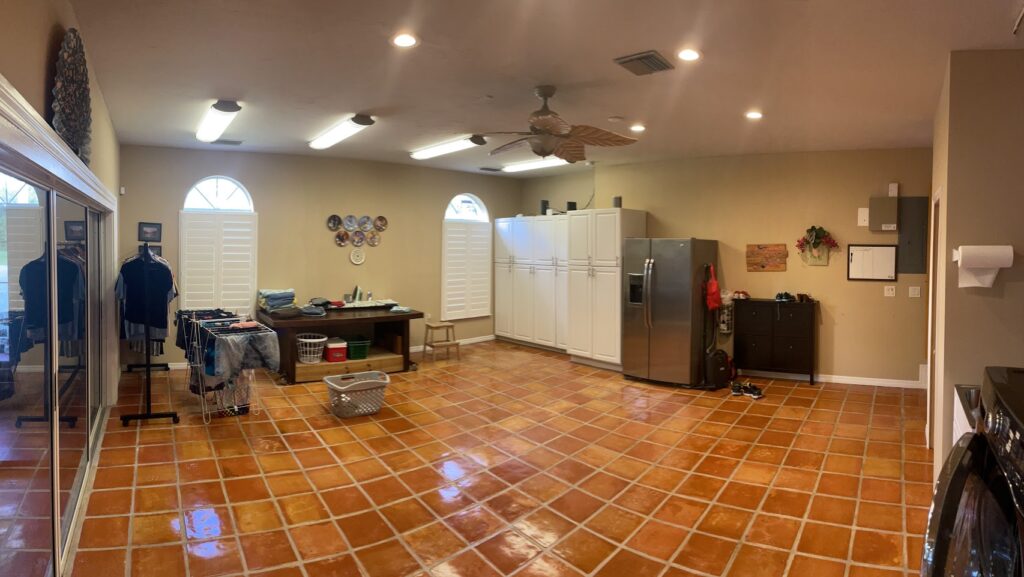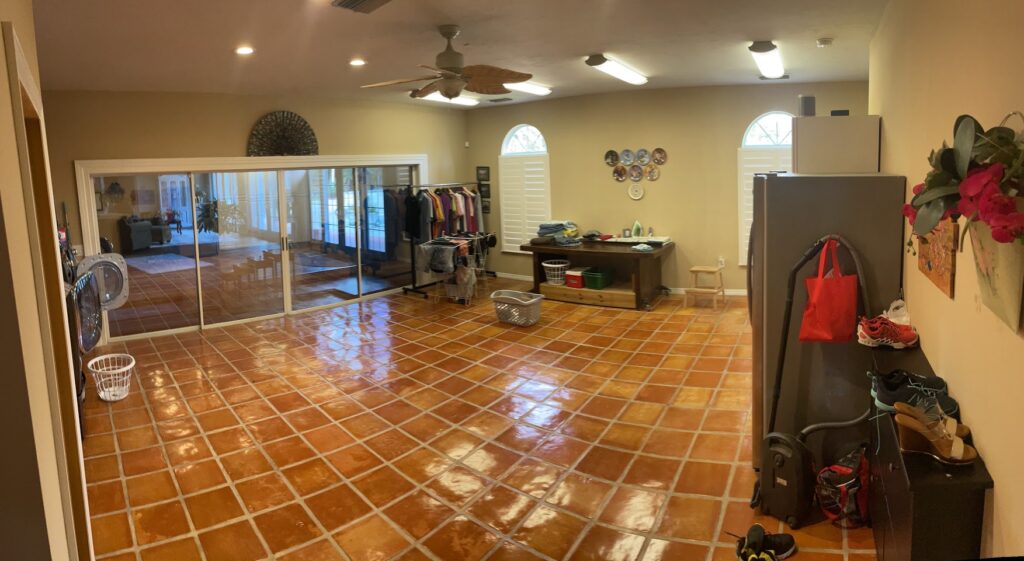 Laundry room
Large, oversized laundry room (38 x 24 = 912 sq. ft.) with sink, cabinets, and hook-ups for dryer and washing machine. Complete with ceiling fans, extra fridge/freezer, windows with plantation shutters, water heater RHEEM 80 gallon, and Mexican style tiles.
Gorgeous space in nature
The property is located in the middle of nature. Teeming with life, expect daily visitors such as crane birds, gopher turtles, badgers, wild turkeys, bobcats, owls, alligators (outside the gate), and many more species of birds.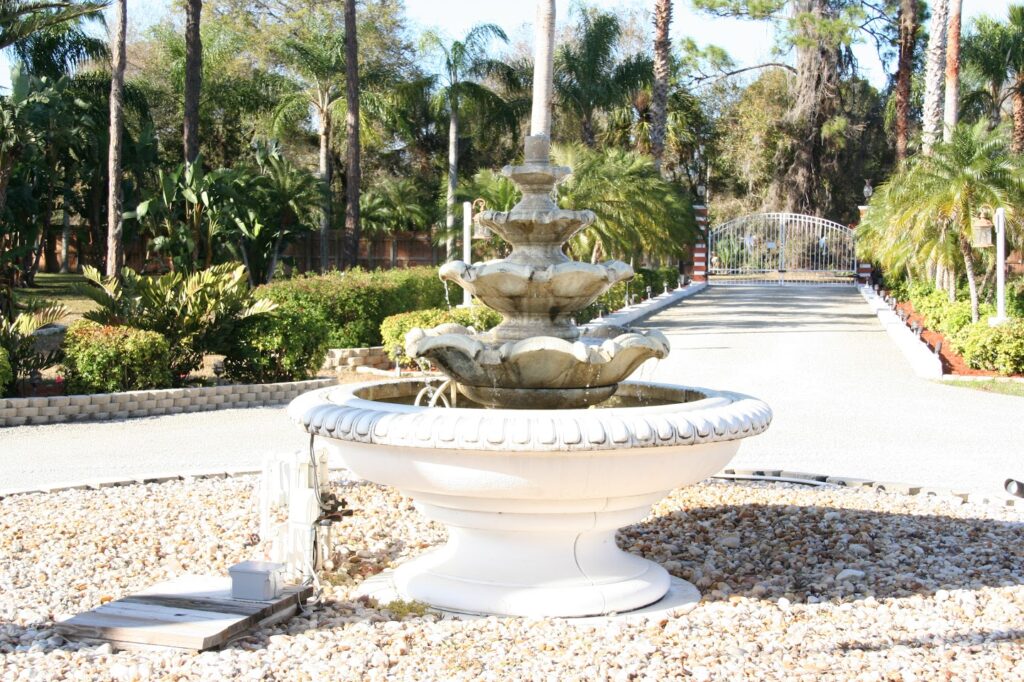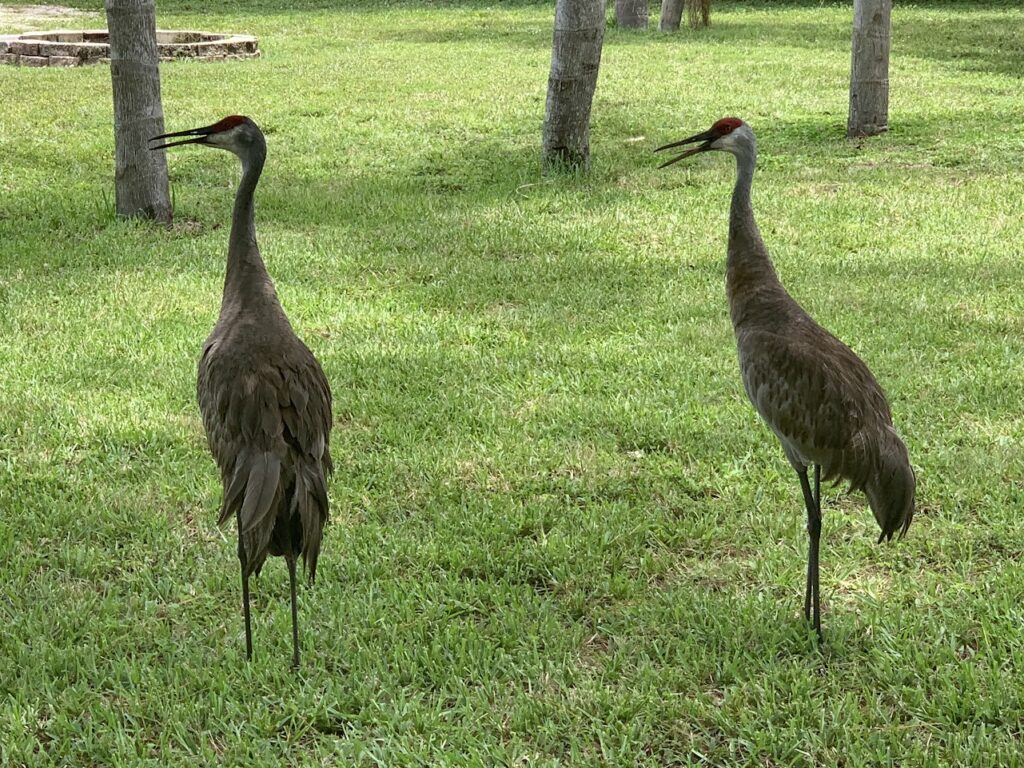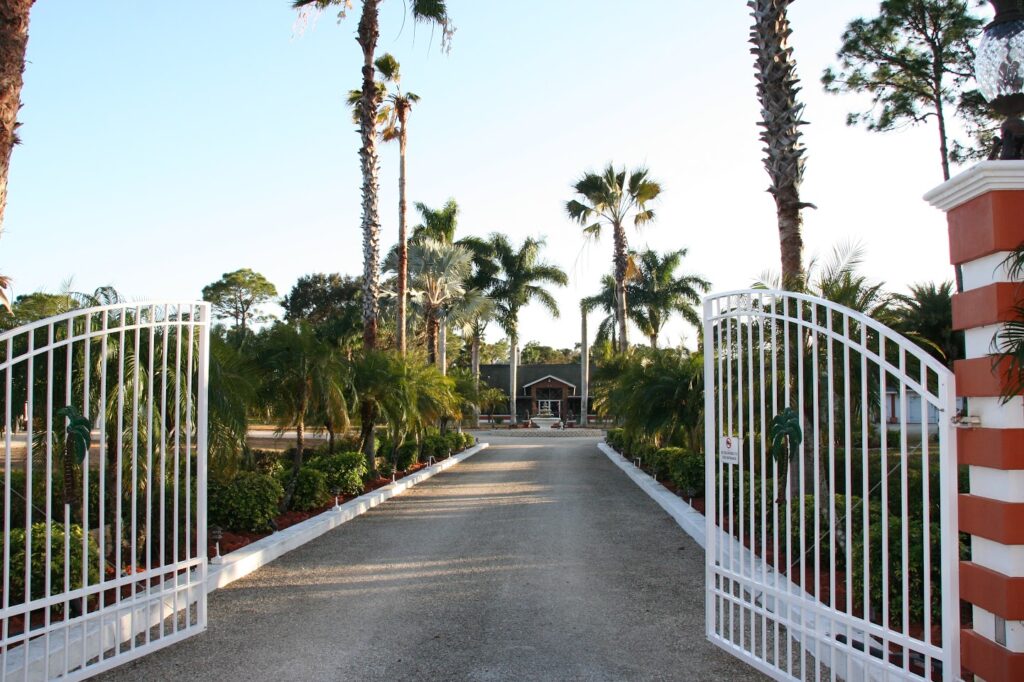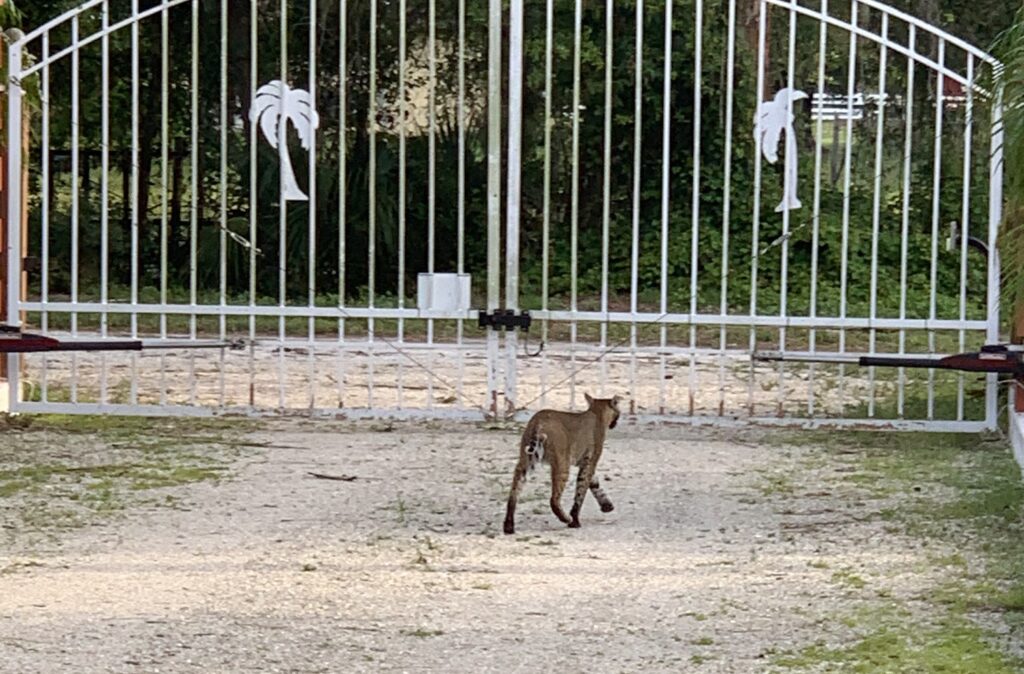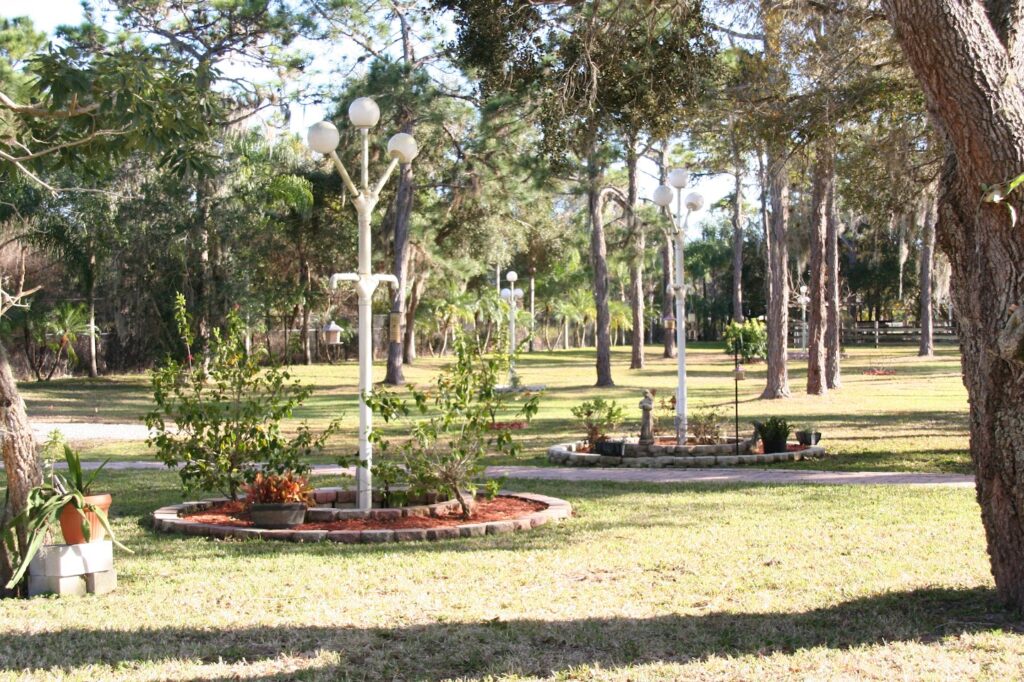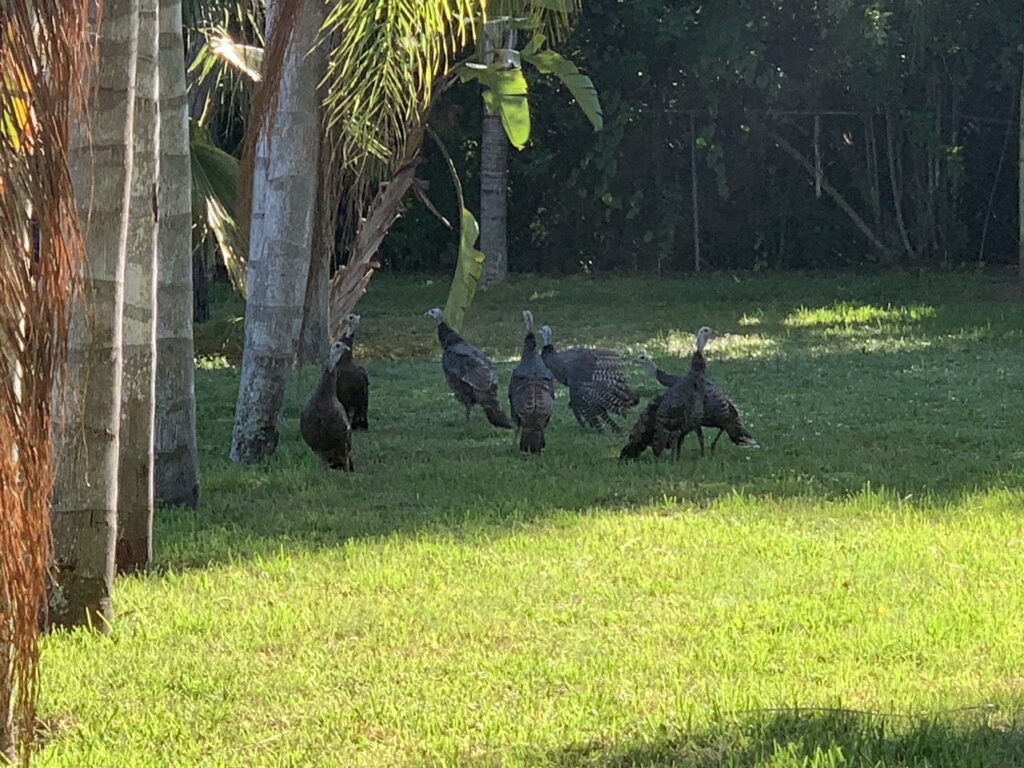 Utility information
RV hook ups 30 Amp and 1 x 50 Amp on West Side
RV hook up 50 Amp on East Side
WiFi coverage all over 5 acre property (UTP wired Eero6 routers 12x)
Fiberoptic internet 350Mbps
Excellent cell phone reception
Whole house RO-system installed 2020
Septic tank, cleaned in 2018
Well water system
Separate pump for irrigation
2 x 200 Amp main breaker box for house / 1 x 200 Amp main box for
Detached garage
6 subpanel breaker boxes
All outside pool & RO-system equipment covered and protected for Sun and rain
Water and electric all over 5 acre property along fence, and in middle
2 industrial size electric water heaters for each side of house, (heating elements replaced 2020) brand Rheem Marathon 80Gln with 2 heating elements each
Electrical generator wiring set up for most essential equipment/appliances in house
Surge protectors installed in every main breaker box panel and subpanels
Whole property lighted with lampposts on photocell activated
All waterlines in the house are PEX pipes
All EcoBee AC thermostats 5x (app, homekit, alexa)
Irrigation System
Irrigation system ± 400 nozzles
Waters ALL palm trees
80 zones
WiFi controlled Rainbird ESP-Me > 8 units via rainbird app
Drainage System
Drainage system with pumps
4 pits
Lower area at back property in case of heavy rainfall
AC Units
Main Living Room > RHEEM RA1460AJINA, year 06/2018
Additional rooms > RHEEM RA1460AJINA, year 09/2017
Attached Garage > RHEEM 14AJM30A01, year 03/2010
Master bedroom > split unit, FUJITSU AOU12RLFW, year unknown
Detached garage > RHEEM RA1460AJINA, year 07/2019
Office > CARRIER 24ABC636A310, year 02/2022
Roofing shingles
detached garage = 2014
main house = 2003
addition to home = 2006
ALL shingles in excellent condition
Roof Inspection certification in 2022 which states roof still good for 6 more years
To be taken over (negotiable)
To be taken over (negotiable)
Lawnmower Kubota Grasshopper 928D2
Screw air compressor (CP QRS 5.0)
Outdoor kitchen (hotwater dispenser, dishwasher, stainless steel large sink, stainless steel drawers & cabinets, wood countertop 1" thick)
Stump grinder (PowerKing Kohler Command Pro 14Hp/429cc)
Chainsaws 3x 
HomeKit (apple) camera's 14x
EERO-6 routers 12x
Dolphin S300 pool cleaning robot
Fridge Garage with freezer (GE GTS16DTHMRBB year 2020)
Fridge / wine-cooler Office
ALL furniture (couches, tables, cabinets, beds, rugs, couches, etc) 
walk-in closet complete set up 2x 
ALL chandeliers 8x antique
7000watt gas generator Troybilt XP
Utility Trailer 6-wheels
Helicopter Robinson R22 BETA Tailnr N2378, Serial Nr 2066, year 1992. Powerflow STC exhaust, new cylinders, new MR blades TT 2250hrs, Part 61 ready. Life Limited parts all renewed. Airworthy.
Helicopter landing dolly with 8 wheels for R22 and R44
Pasture
At back of property (south)
Pasture for horses, ponies, goats, cows etc.
Covered side for feeders or equipment
Swing open gate
Electric outlets 110V
Irrigation
Water faucets
Size 70 x 30 = 2100 sq ft